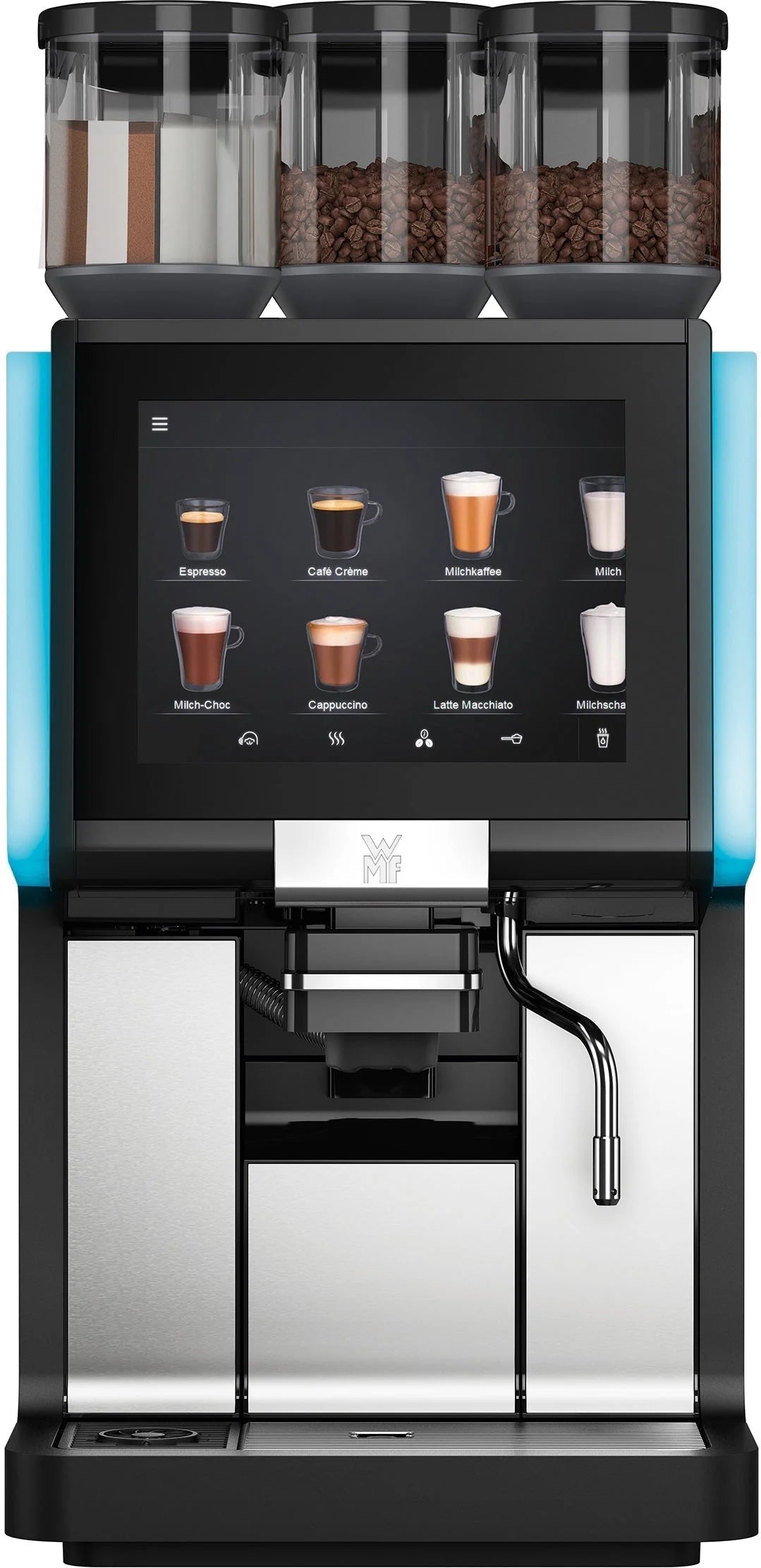 Dynamic Coffee Assist guarantees the highest quality of all espresso-based coffee specialities
offered by the WMF 1500 S+. Once beverage quality has been set, the system continuously
monitors the brewing flow, making automatic adjustments to the grinding degree
or to the coffee quantity as necessary. This way, brewing time, extraction and value remain
constant, so you know your customers will enjoy consistently excellent coffee.
At the nexus of versatility, masterful design and superb performance is
the brand-new WMF 1500 S+. Ideal for medium-usage environments averaging
100 cups per day, the stylishly constructed and compact 1500 S+
produces unparalleled coffee indulgences.