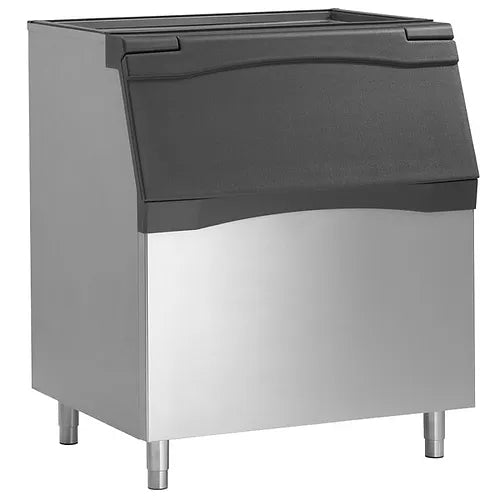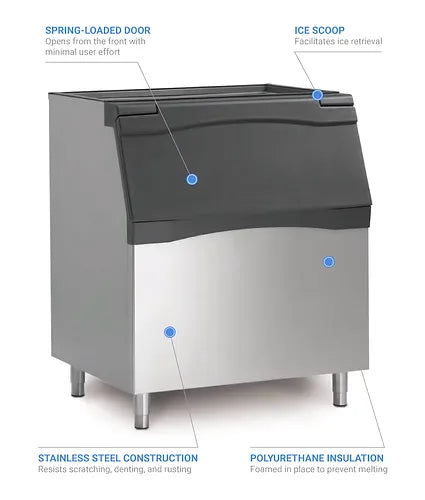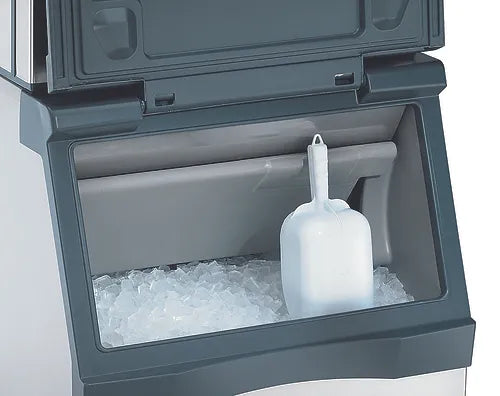 Scotsman
Scotsman B842S 42" Ice Storage Bin 778 lbs
The Scotsman B842S ice storage bin is a tough, durable solution to ice storage that is rated to hold up to 778 lb. of ice. A perfect match to the Prodigy line of ice cubers, this 42" bin features a sleek design that will blend in with your establishment while holding all the ice you need. 

This lightweight bin is made of polyethylene and durable rotocast plastic that is safe and sanitary to use with your ice. The interior insulation is made with polyurethane pressed between the outer wall and the liner to maintain your supply of ice for a long time. The liner itself, made from polyethylene, is easily cleaned and resistant to scuffs and dents from ice or ice scoops to keep your ice bin in great condition for as long as possible.

Built with a removable baffle, you don't need any tools to clean this ice bin. The spring loaded door with hinges for easy opening and closing as well as the built-in ice scoop holder make it easy to use this ice bin.
Product Details
Bin capacity of 778 lbs. of ice
Foam polyurethane insulation is forced between the wall and liner to help retain cold air and slow the melting of ice
Interior of the bin is made from polyethylene, making it easy to clean, sanitary, and scratch-resistant
Stainless steel exterior construction is easy to clean and resistant to scratches and minor damages
Spring-loaded door with hidden hinges is easy to open and close
Pairs with Prodigy Plus series machines and several other Scotsman units
Ice scoop included
Built-in ice scoop holder keeps ice sanitary
Baffle easily removes for cleaning
Installation is flexible with the recessed drain fitting
Overall dimensions:
42 in. W x 32.75 in. D x 50 in. H