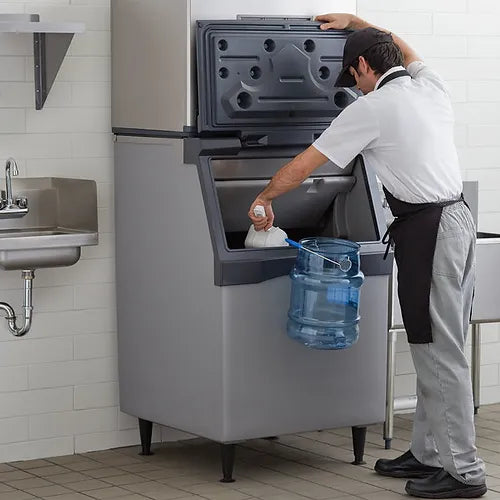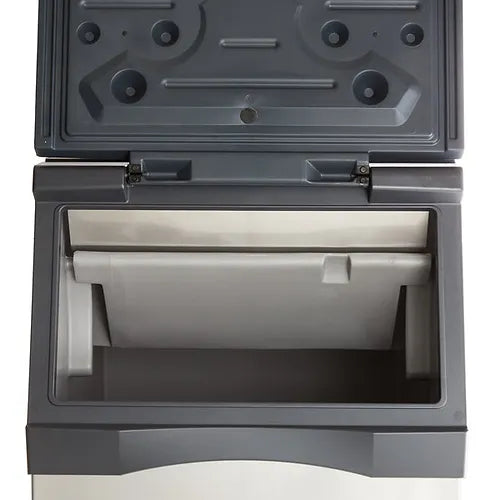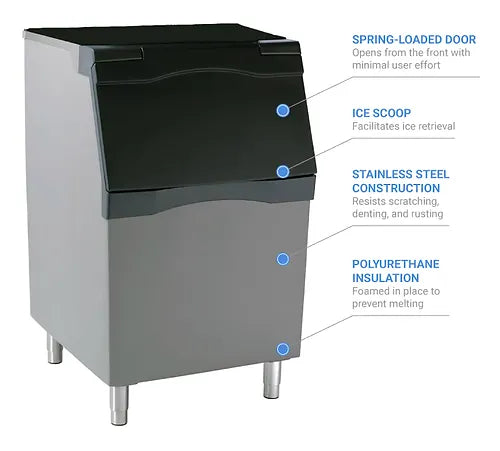 Scotsman
Scotsman B530P 30" Ice Storage Bin 536 lbs
With a 536 lb. capacity, this Scotsman B530P ice storage bin provides ample space for ice storage as your machine pumps out ice throughout the day, ensuring that your staff always has ice on hand for cold beverages and kitchen food prep tasks.
Durable and user-friendly, this ice bin makes for an excellent addition or replacement in your commercial kitchen. It's a perfect match to the 30" Prodigy cube ice machines and other compatible Scotsman or other 30" ice machines. 
The Scotsman B530P ice storage bin keeps ice frozen for an extended period of time with foamed-in-place polyurethane insulation, which is forced between the wall and liner under heat and pressure to form a perfect wall to wall bond. The bin is constructed of rotocast plastic for durability. The polyethylene bin interior is sanitary, easy to clean, and resistant to scratches and scuffs from ice scoops. A built-in scoop holder assures that your scoop stays clean and easy to grab. The easily removable baffle of this ice bin makes cleaning hassle free. The unique recessed drain fitting achieves maximum installation flexibility. The spring loaded door features hidden hinges for easy opening and closing.
Product Details
Bin can accommodate up to 536 lbs. of ice at a time
Pairs with Prodigy Plus® ice machines
Ice scoop included
Built-in ice scoop holder keeps ice sanitary
Baffle easily removes for cleaning
Recessed drain fitting makes installation flexible
Constructed from rotocast plastic for durability
Spring-loaded door with hidden hinges is easy to open and close
Foamed-in-place polyurethane insulation retains cold air
Polyethylene interior of the bin is easy to clean, sanitary, and resistant to scratches
Overall dimensions:
30 in. W x 31.93 in. D x 50 in. H