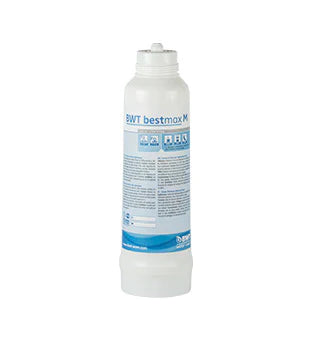 BWT
BWT BestMax M Water Filter Cartridge
Size M Cartridge - Suitable for all Espresso Machines and for your drinking and cooking needs too. Size M capacity performance average 7 litres a day or 1 Year, whatever comes first.
5-stage Professional Water Filter Cartridge for use with any home or commercial grade espresso machines including those with direct water connection option.
BWT BestMax M Water Filter is an All-In-One filtration solution that provides superb quality water for a full body coffee, maximum espresso flavor extraction and Highest protection of your equipment. The High Efficiency Technology provides effective water filtration resulting in a consistently high water quality for Espresso machines and brewed coffee machines extending the life of the machine and its reliability significantly.